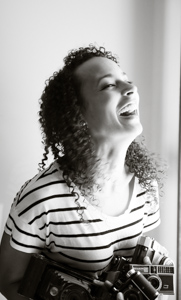 "THE JENNY 20"
1. French fries are my weakness. Add a burger, and I'm swooning.
2. I secretly want to be "The Next Martha Stewart".
3. While in college, I drove a school bus to pay the bills.
4. I quilt. 12 quilts made and counting.
5. As a spectator, I once was ejected from a basketball game.
6. I rang in the new millennium in a cave in the Copper Canyons of Mexico. Best New Years Eve, hands down.
7. I'm a cat person.
8. I love to cook, and love to create my own recipes.
9. I don't like to follow rules.
10. I'm a fan of the TV show "Survivor."
11. I like the smell of baby milk breath.
12. I play piano and guitar.
13. Peonies are my favorite flower.
14. I've been to 6 countries outside of the US.
15. I homeschool my kids.
16. I love hot weather, hate cold weather.
17. I come from a line of missionaries and pastors.
18. I love having guests in my home.
19. My first car was a 1970 Volkswagen Beetle.
20. I dislike coffee.
---
Learn more about Jenny on the "About Jenny" page.