Welcome, Paige Elaina! Friends of mine, Emily and Clayton delivered their 2nd baby earlier this week.
I went to high school with Emily and we have been friends ever since! She was present for the birth of my 3 girls, and I am lucky enough to have been at the birth of both of her kids. It was on my photography bucket list to photograph a birth, and Emily helped me fulfill that for the first time just two years ago with the birth of her first baby. I'm glad it worked out again this time for me to be at the birth of her second baby, and take pictures for her again.
I wasn't at the hospital very long! Just about 3 hours. Emily progressed and delivered very quickly! When they called her doctor in for delivery, he noticed my camera and started asking questions. He is a photography buff himself, and was talking about buying the same camera I use. We talked about camera bodies, and lenses…he even tried out my camera a bit.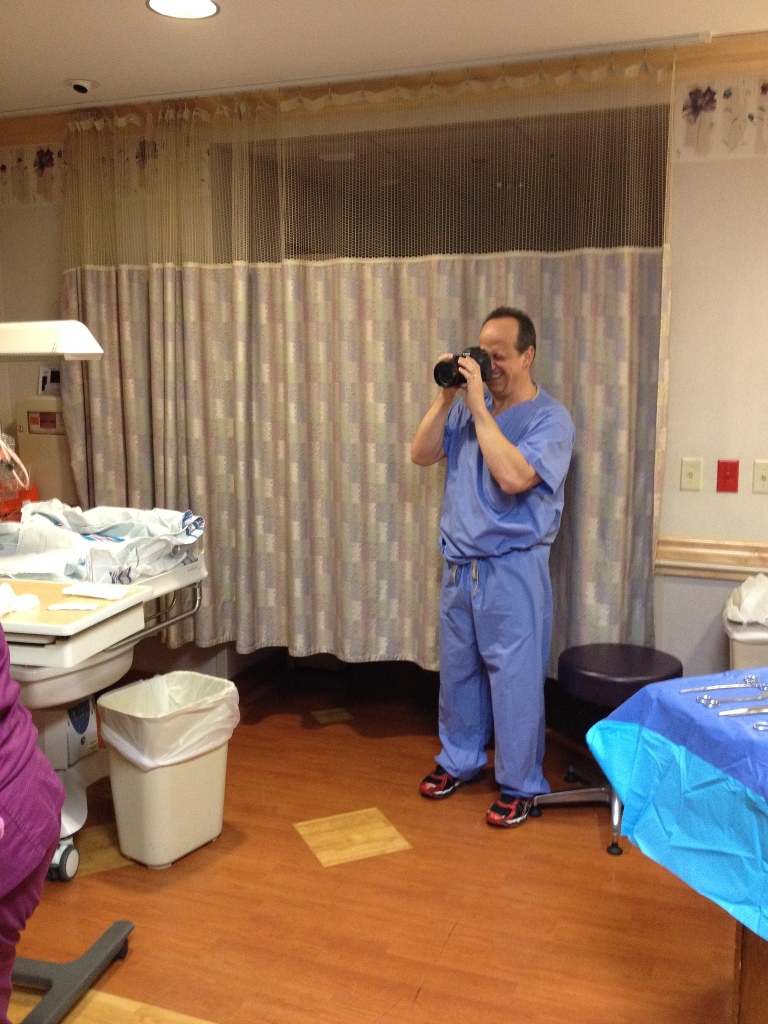 More camera talk…take note this is all happening while Emily has already started to push. I found this funny! Emily did not. (Luckily, we are close enough friends that I felt at liberty to do this….I don't usually talk shop during a client photo shoot!)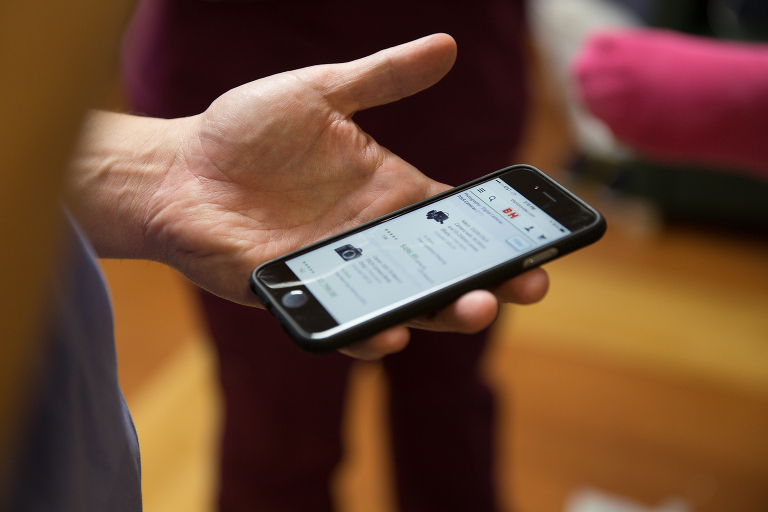 After just a few pushes, Paige was born!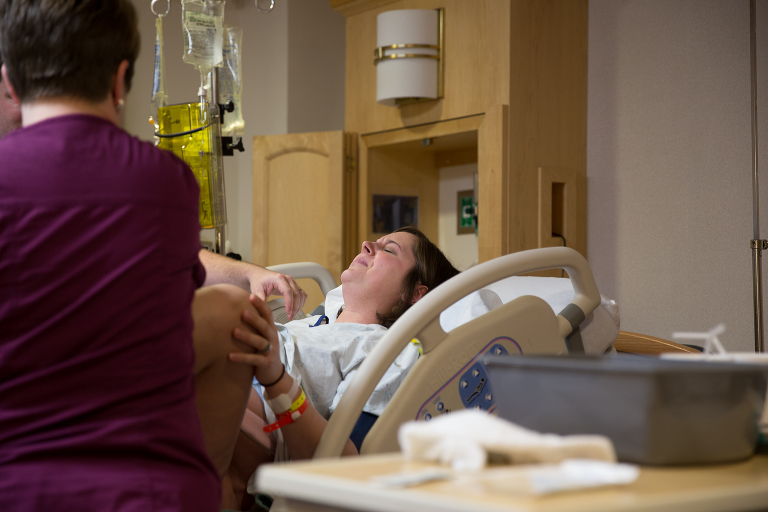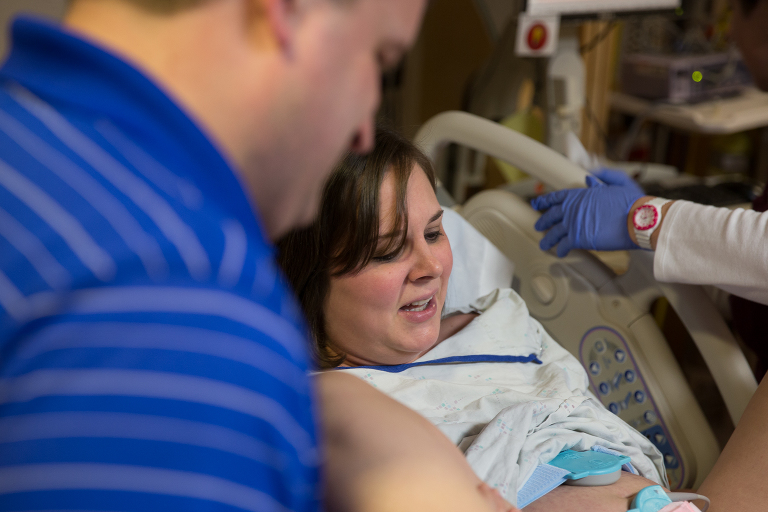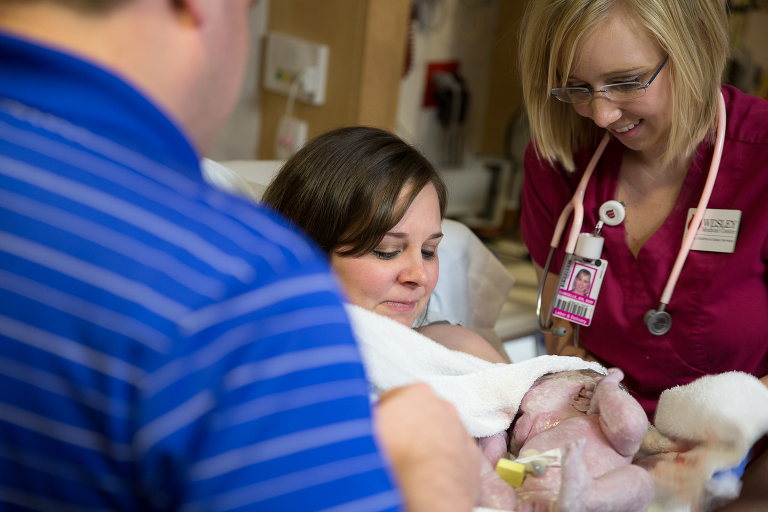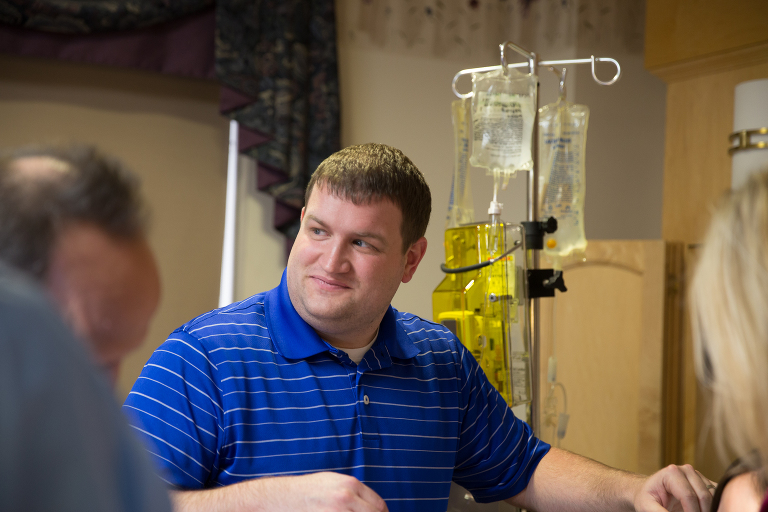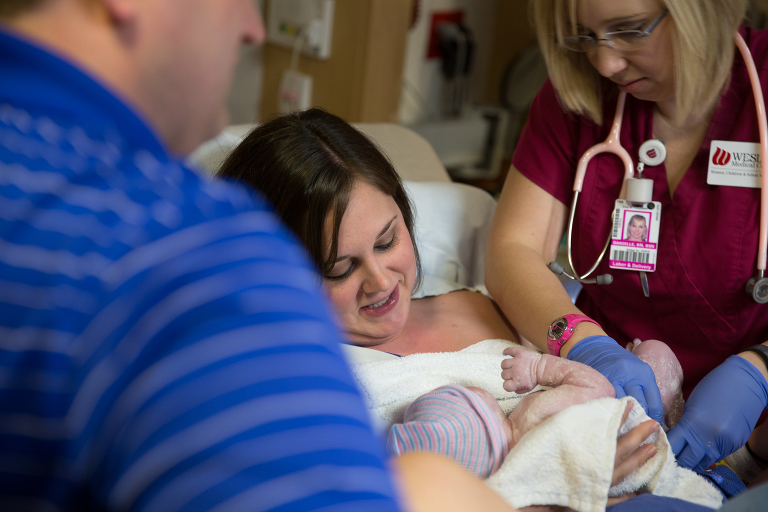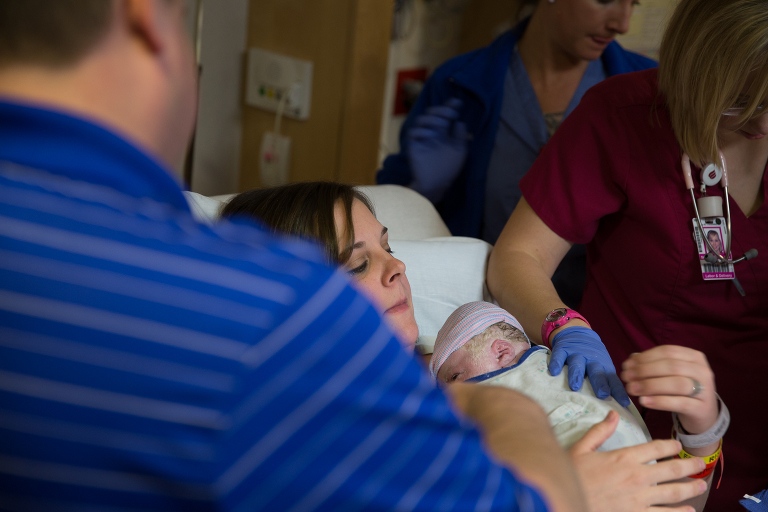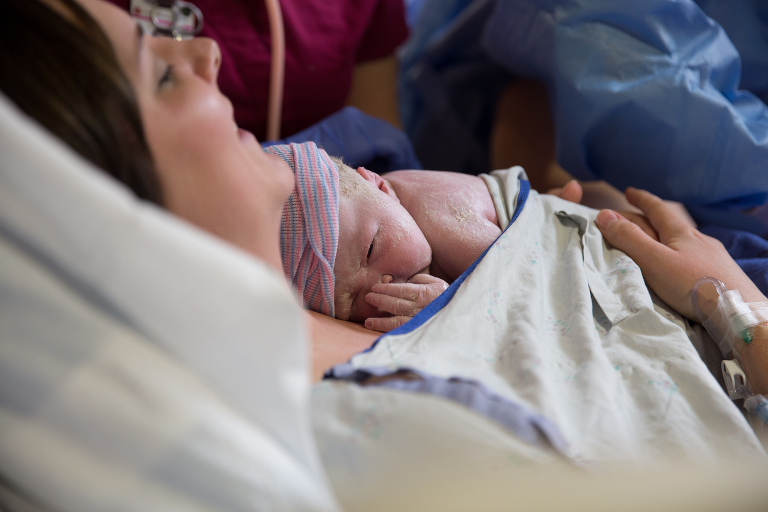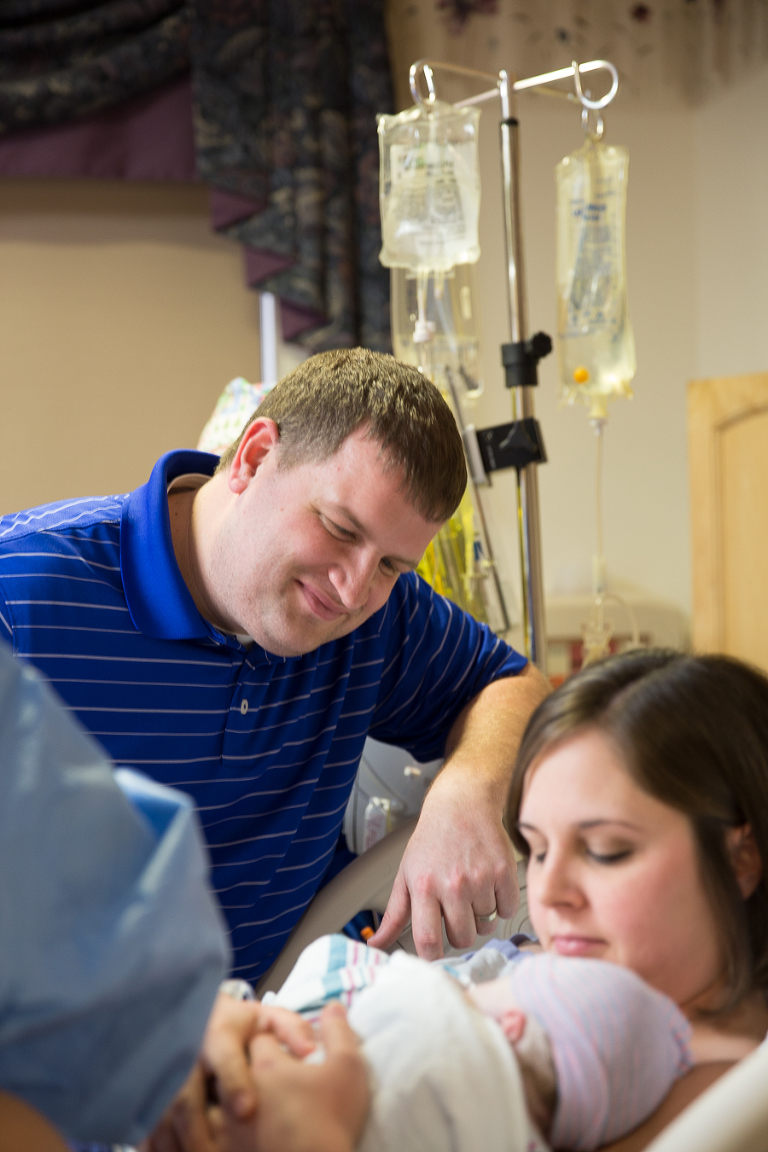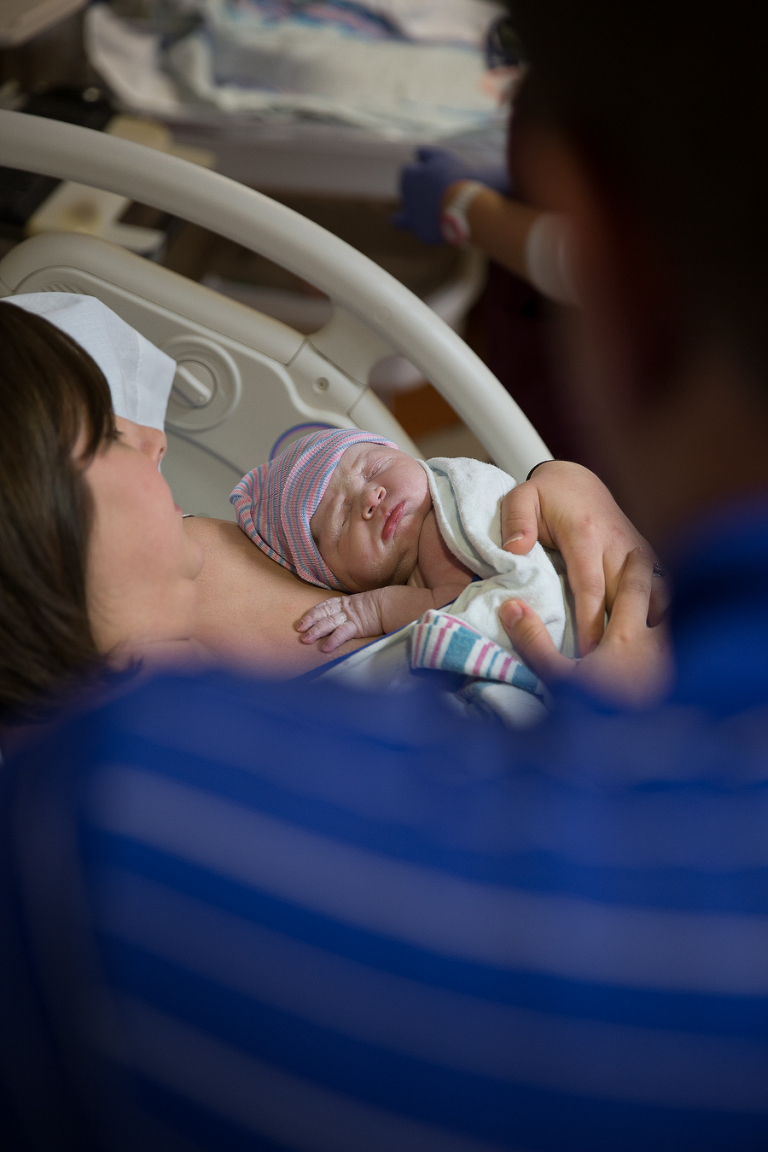 Congratulations, Emily, Clayton, and big brother Owen!