For the next several weeks, I'm teaming up with Danielle from PrayScripture. My photos will be featured throughout social media for PrayScripture, and I'm also selling the featured photos; donating half of the sales to PrayScripture.
PrayScripture is a ministry that puts verses from the Bible in prayer form. Followers can sign up and subscribe for the daily prayers through email or Facebook and they can also be found a few times a week on Instagram. The goal of PrayScripture is to allow and help people to pray through the entire Bible for themselves or other people. Every Monday through Friday, 3-5 verses from the Bible are written out in prayer form with blank spaces to insert the name of whoever you are praying for.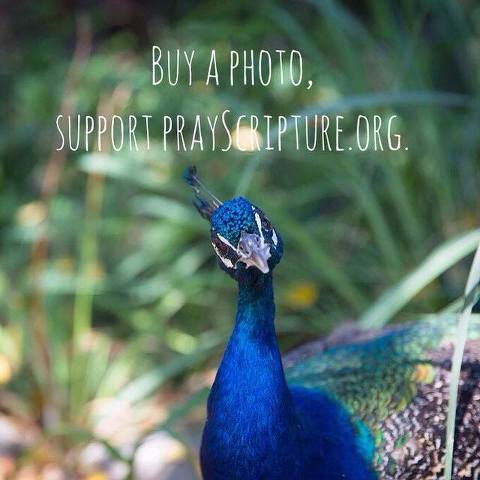 I personally know Danielle and I am happy to have a small part in this great ministry. If you'd like to help out PrayScripture, and own a piece of original art at the same time, visit
clientgallery.jennymyersphoto.com/prayscripture to purchase your prints, matboards, or canvas. You'll pay online, and the shipment will come right to your door.
Also, be sure to check out the PrayScripture.org website, and follow them on social media.