Being in Kansas, it's hard to do photo shoots in the winter. It gets too cold to be outside for too long, and it becomes a little tougher than in spring/summer/fall to find appropriate backdrops for my subjects.
In the past, I have rented studio space for my clients in the winter, which is a good option! But, sometimes, I just want a quick photo of my kids, and renting a studio isn't ideal for that. I always try to "make it work" or use what I have, so in the past I have found wrapping paper to work as an indoor backdrop.
One roll of Dollar Store wrapping paper. That's it!
To make this work well indoors, find a space near a large window or door. The more natural light, the better! Open up the curtains and turn off all overhead incandescent lights. You'll want your subject's face to be facing the light source (the window or door) for the most natural look. In my house, I don't have that option, so I work with what I have. Next best thing (in my case) is for the light source to come from the side.
Anticipate whether your subject will be sitting or standing, and tape the wrapping paper to the wall about 2 feet above where the top of the subject's head will be. Carefully unroll the rest of the paper and let it fall to the floor. Continue to unroll the paper towards you (away from the wall), and tape it to the floor. The paper on the floor should come out from the base of the wall and about 3 feet forward. Leave enough slack so the paper doesn't rip when someone stands or sits on it.
Bring in your subject and position them to where their faces are towards the light source as much as possible! You can also use a big white sheet of paper or poster board parallel from the light source to reflect light onto the subjects face and add brightness.
I have done this setup on a few occasions when a photo shoot outside wasn't an option, or when I just wanted one or two shots without too much difficulty. Below are my niece and nephew. (Aren't they cute/beautiful/handsome/sweet/etc./etc.?!) Setup for this took less than 5 minutes, and they sat for me for less than 5 minutes. Even without a lot of editing, it is a good snapshot of the two of them for a casual picture.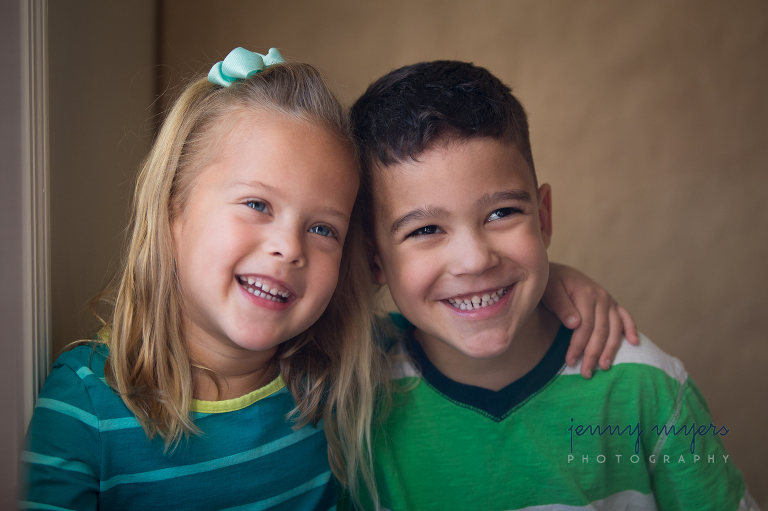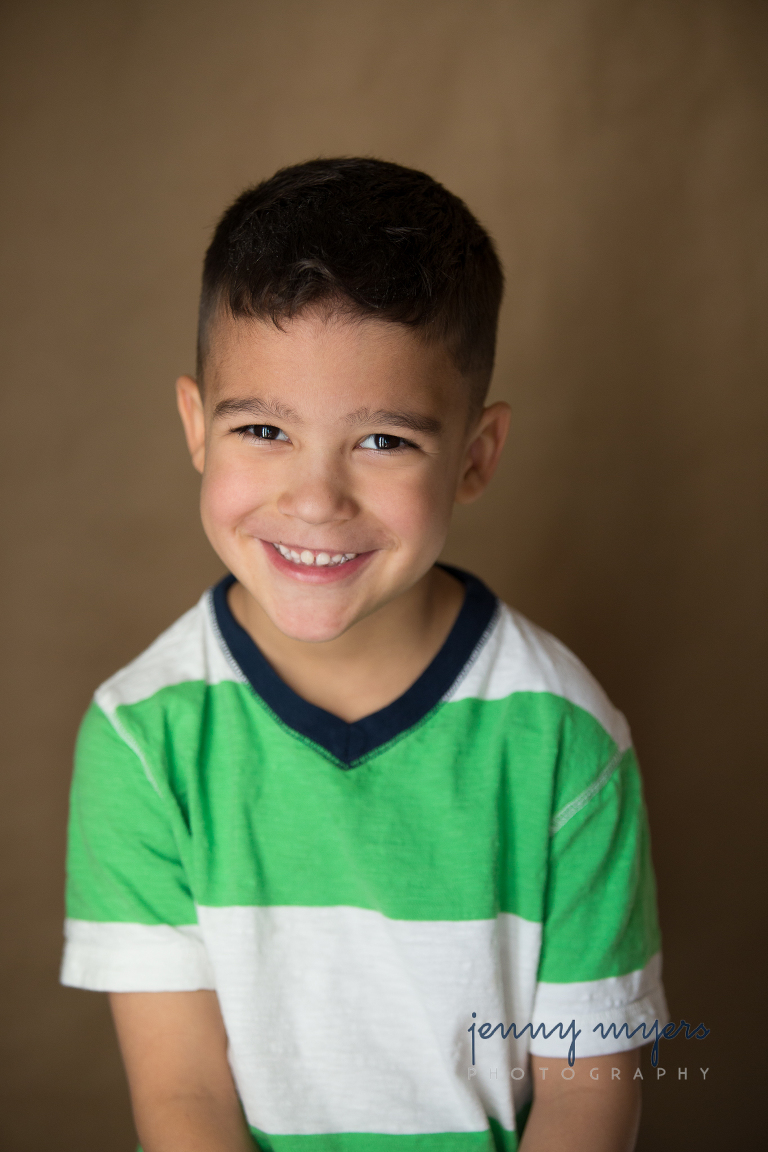 A couple of years ago, I did some photos for an advertisement that Cocoa Dolce was doing for Mother's Day. Same concept here…a simple draped background of brown paper.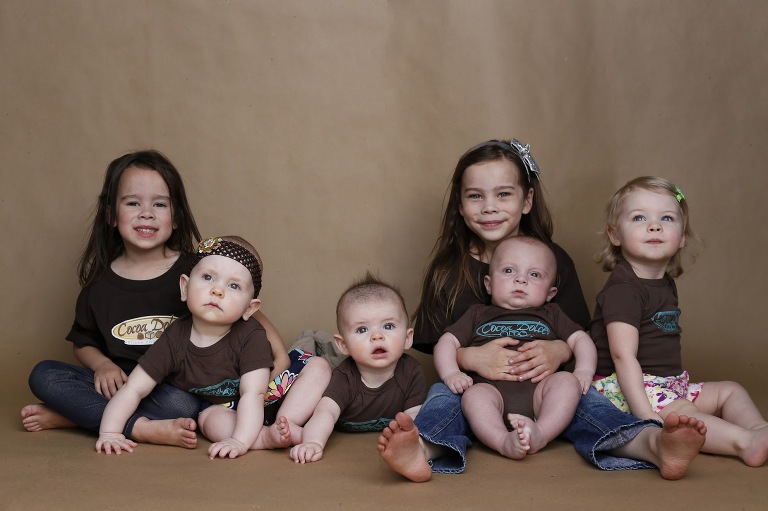 Last year I wanted to do some pictures of my kids for Valentine's Day. I found some great wrapping paper, draped it, and also hung some shiny garland. It made a great backdrop and I loved how the pictures turned out!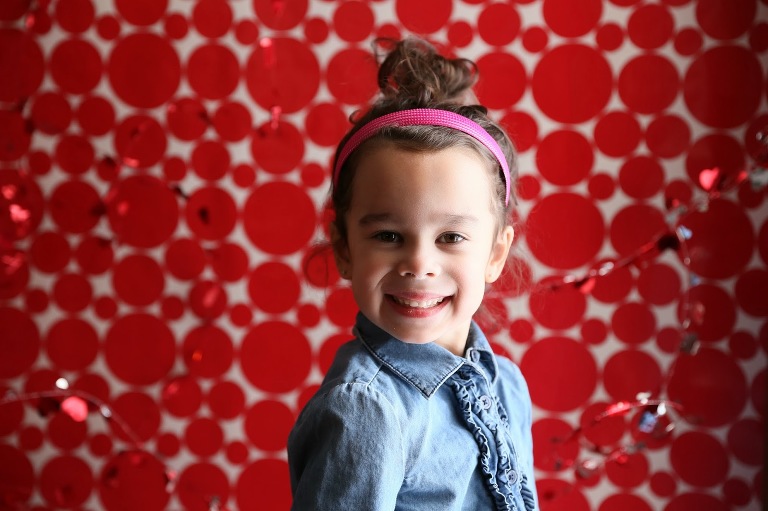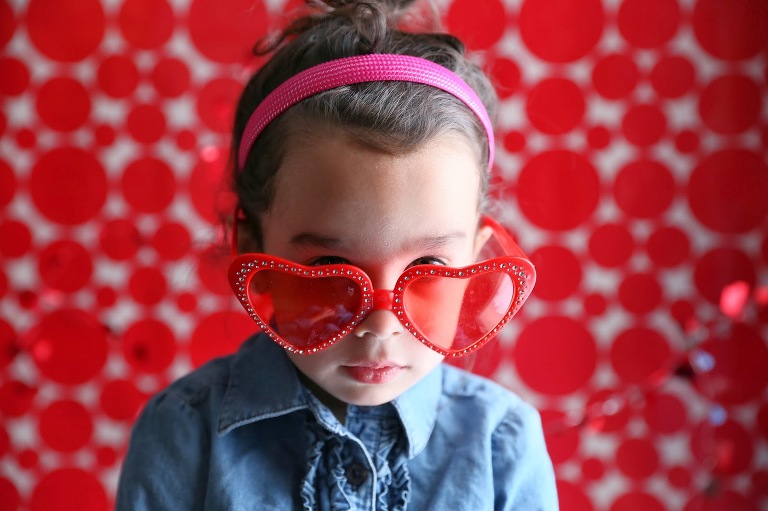 If you like to take pictures of your kids at home, I encourage you to try this! It's a great and inexpensive way to set up a "studio" in your home.