Catherine agreed to be a part of my personal photography project- Project: MOMS. It's been a while since I have added to my project, so it was great to do it again. (I do have two more mom sessions coming up, so stay tuned for those, too!) Since I want this project to show the fantastic differences and diversities in moms, Catherine had the idea to use her accordion in the pictures. I loved the idea and was all for it! Catherine has a great history and story with her accordion, and she told me that she usually practices while little Eleanor roams around the area. Eleanor is a lucky little girl to have Catherine as a mom! She's a woman of many talents and strengths, and I'm sure Catherine will pass those along to her cute little daughter.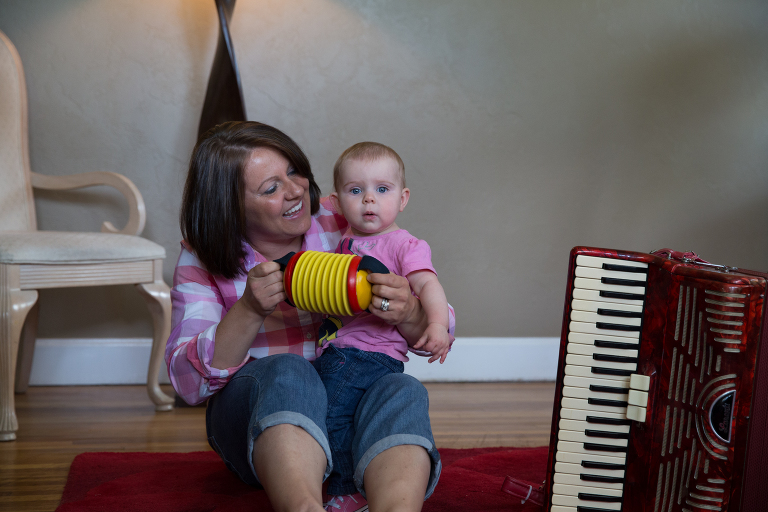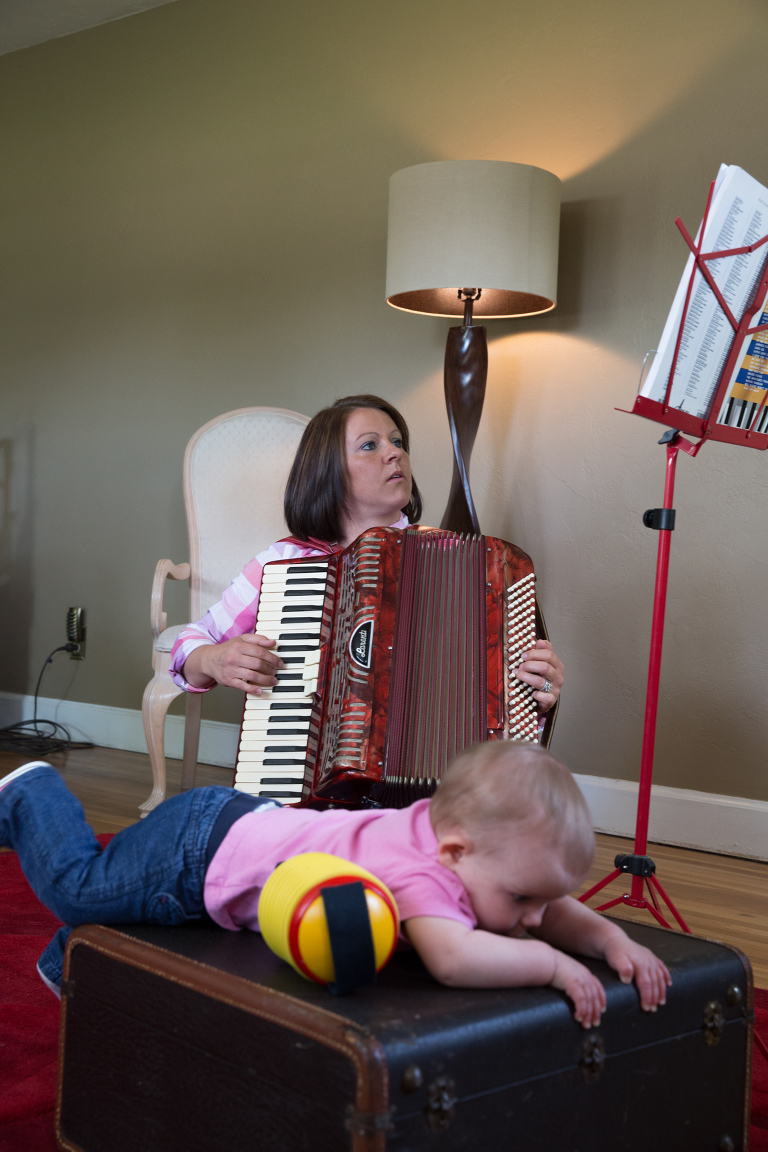 This picture (above) was one of my favorites because it is so true to little baby form! They climb and monkey around until they get hurt…and that's exactly what happened. 🙂 She rolled right off of that accordion case. Don't worry, Eleanor was fine after a few snuggles and hugs from mom.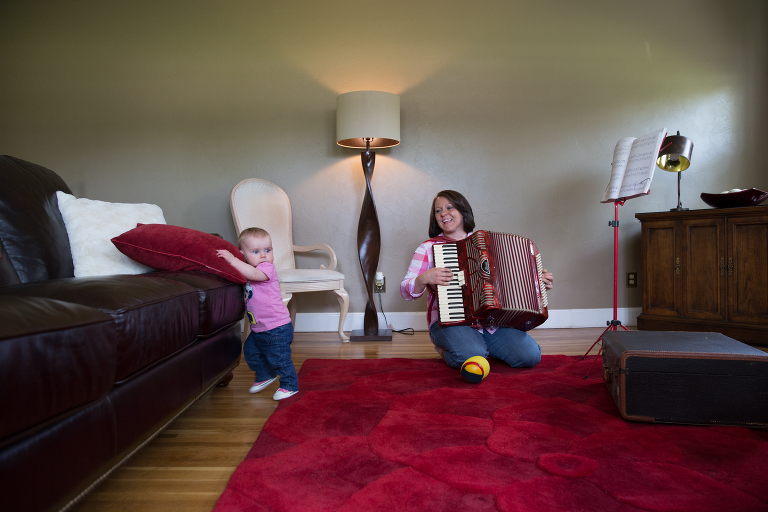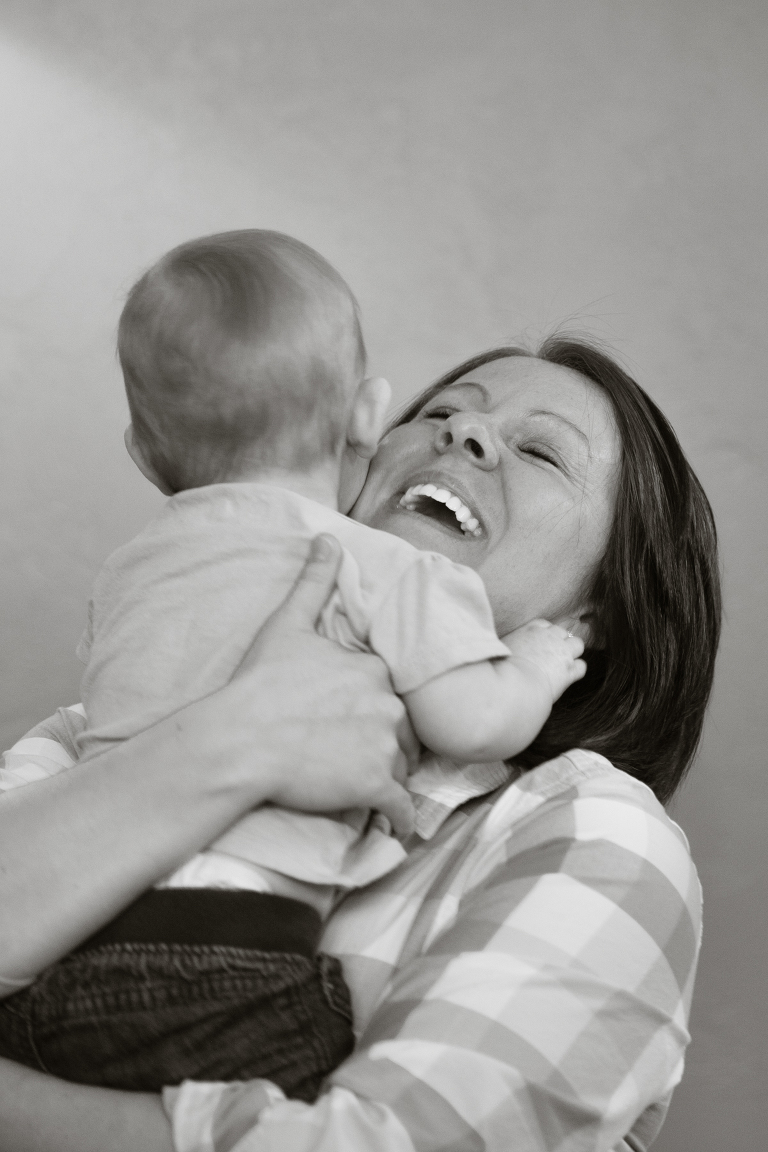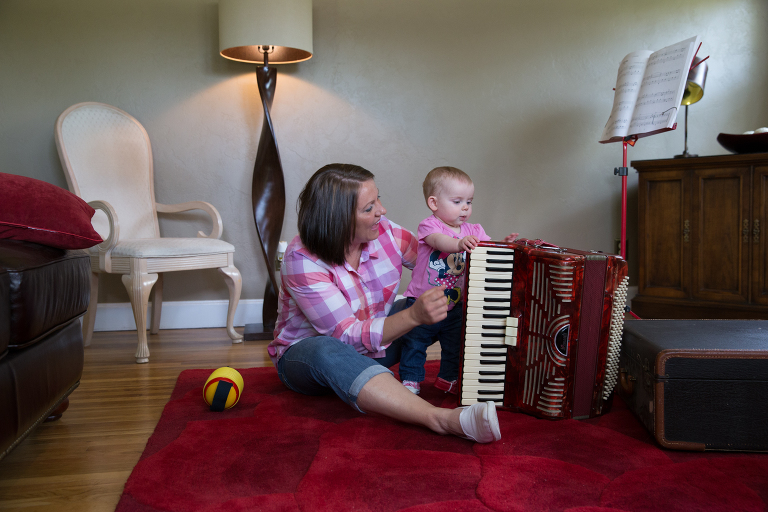 If you'd like to see more pictures from this personal project, or BE A PART of my project, take a look here.