When Taylor told me she was in the bridal business, I knew we would get along just fine. She works at  The White Dress in New Market Square in Wichita. (Brides, if you're looking for a wedding dress, go see her!) I could tell she is passionate about what she does when she told me about all of the wedding dresses in the store, including her own wedding dress that she showed me a picture of- and I'll just say, it's really beautiful.
While driving to the Drury Plaza Hotel for Taylor and Justin's engagement session, the sun was setting, and the colors were so beautiful. I may or may not have gone over the speed limit to get there early to catch the last bits of sunlight before it disappeared. Taylor and Justin were there when I arrived, so we went outside right away to catch the last minutes of the sunset. I'm so glad we did!
Taylor, you are stunning. I'm happy to have met you and Justin, and I'm looking forward to your wedding this summer!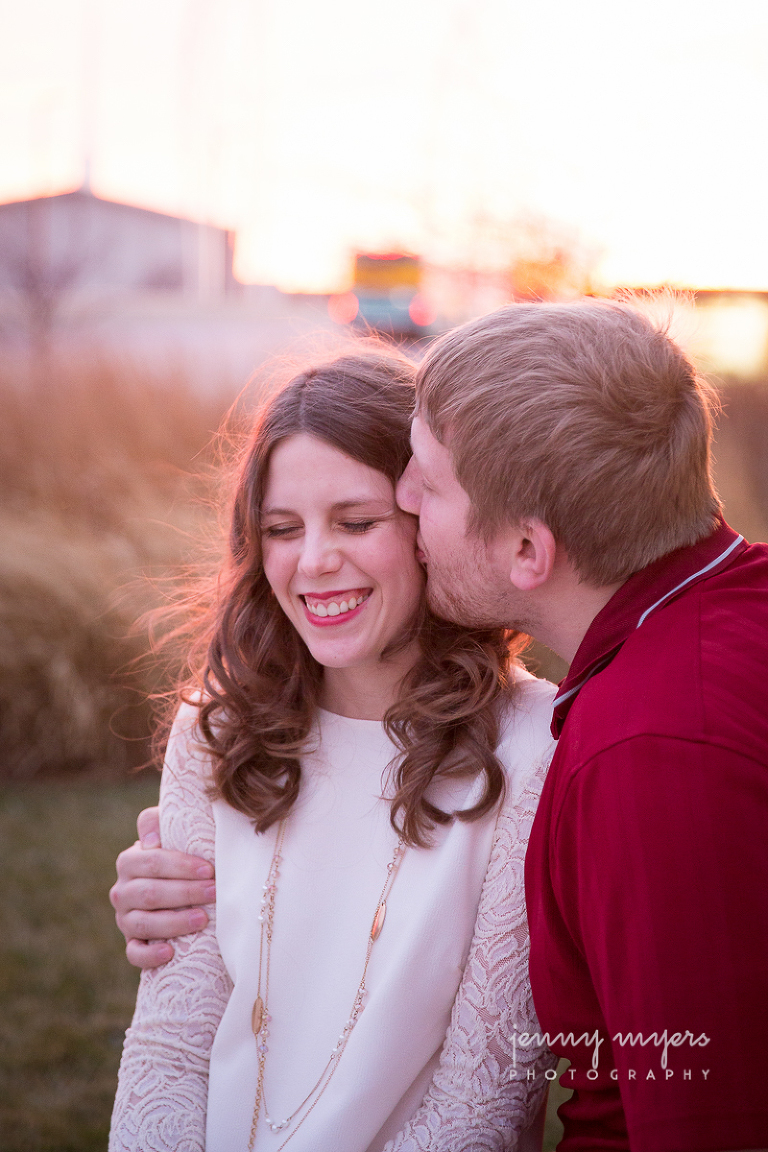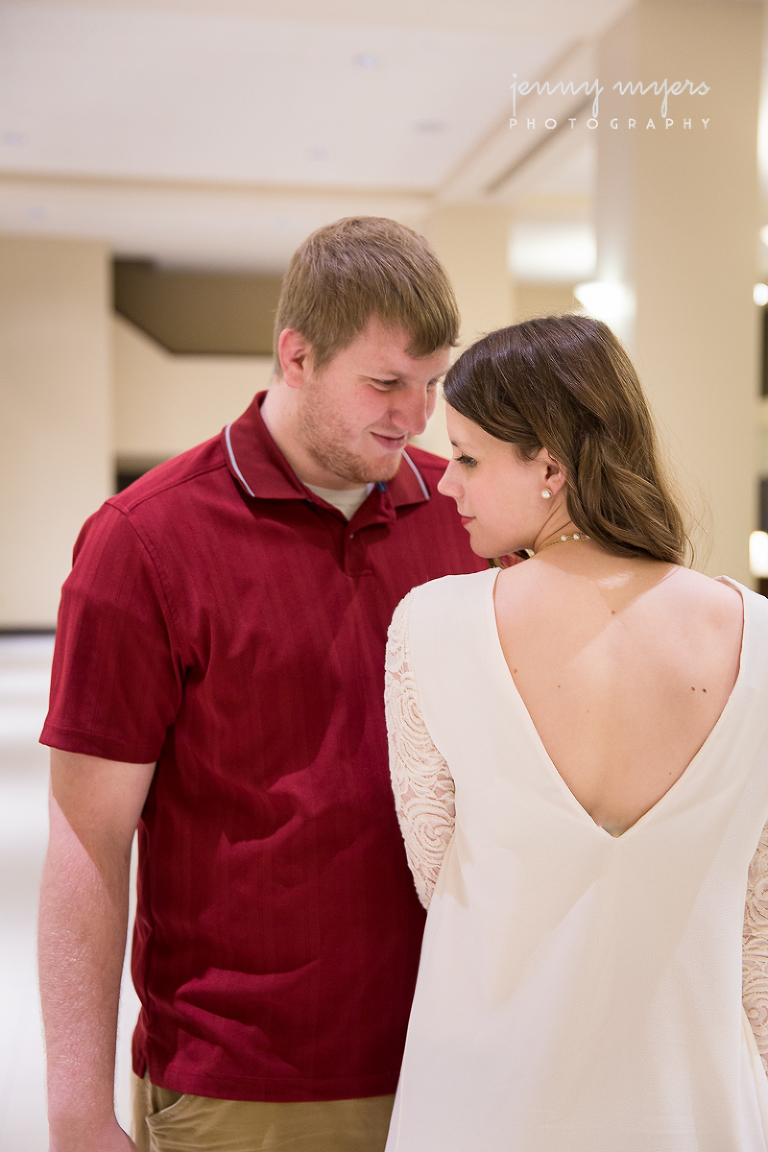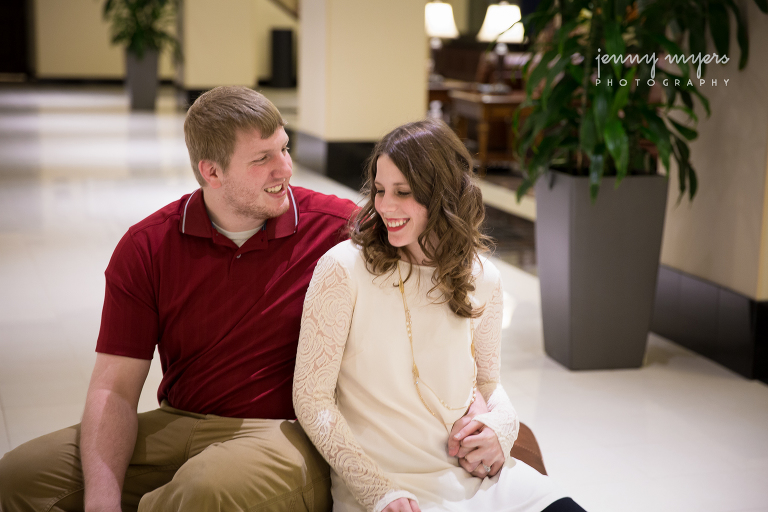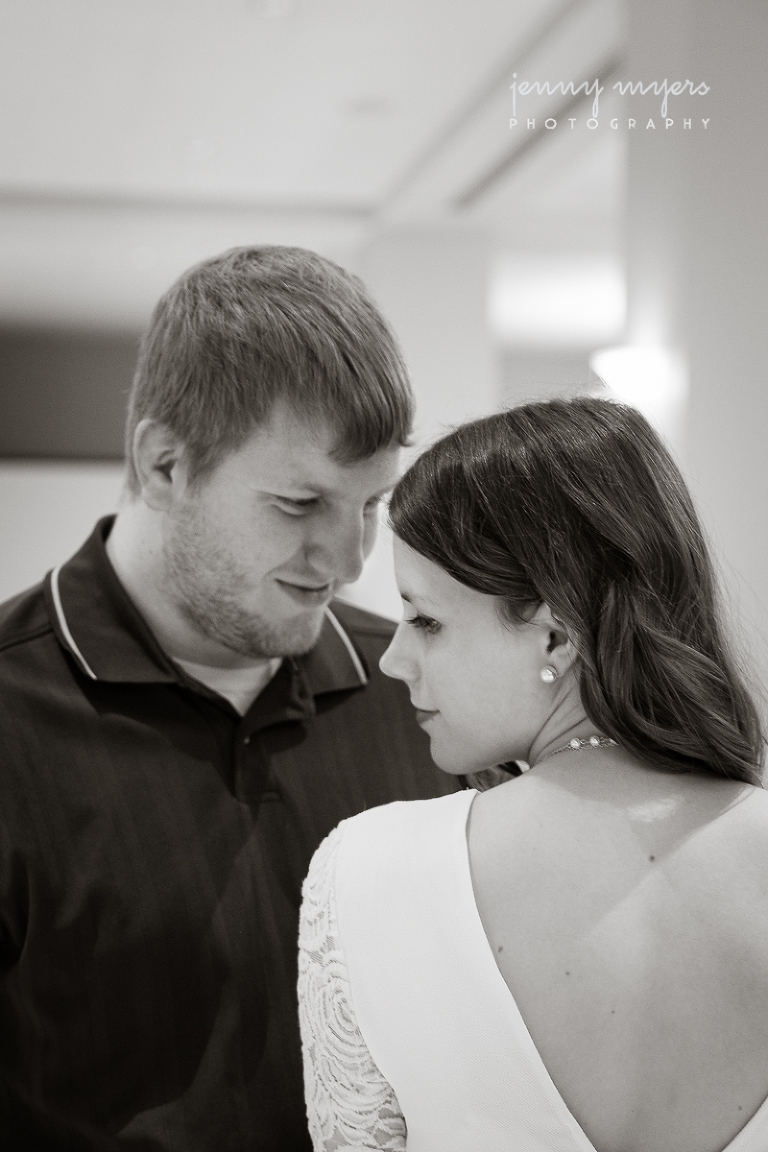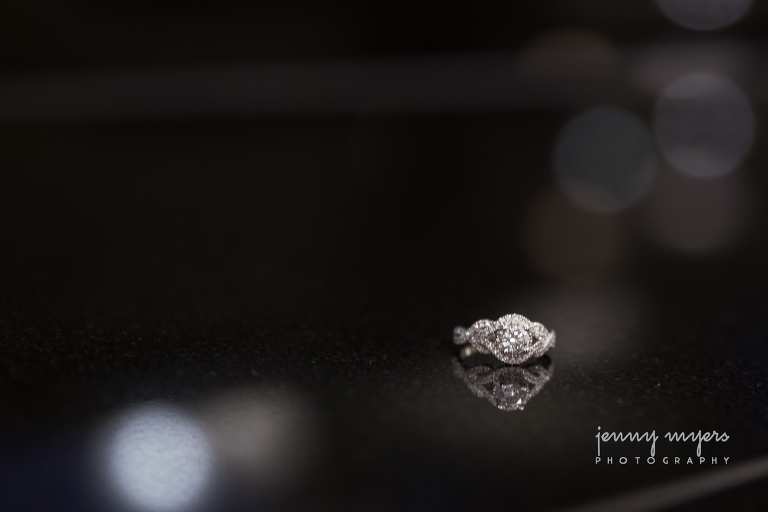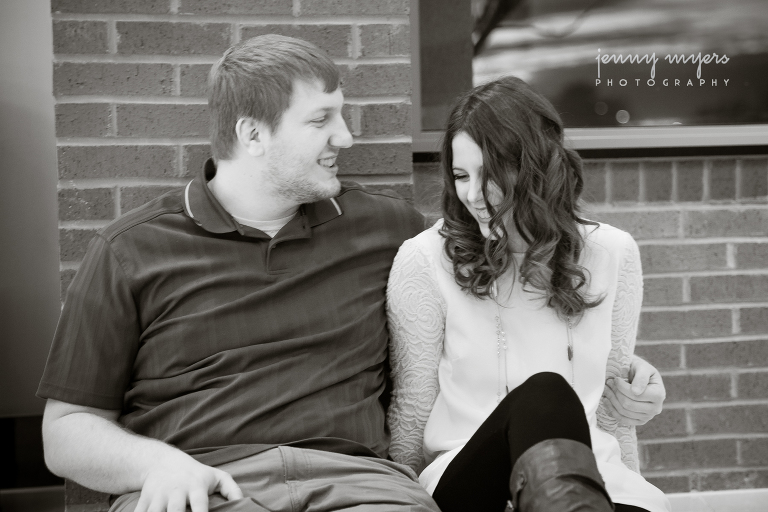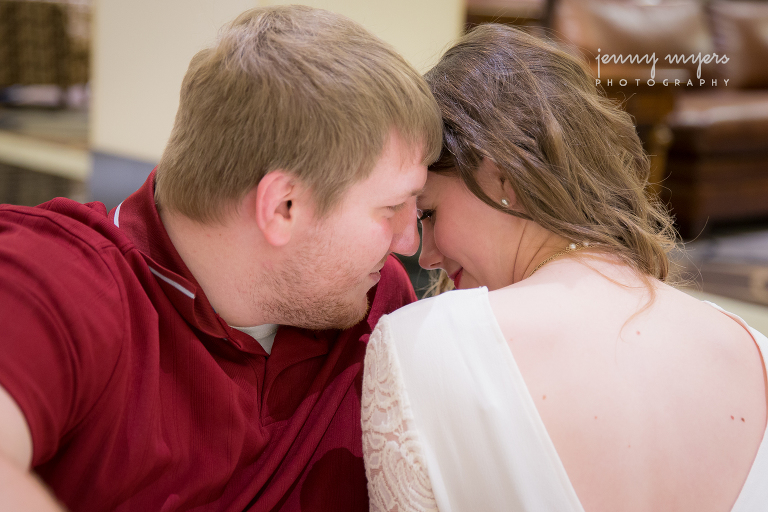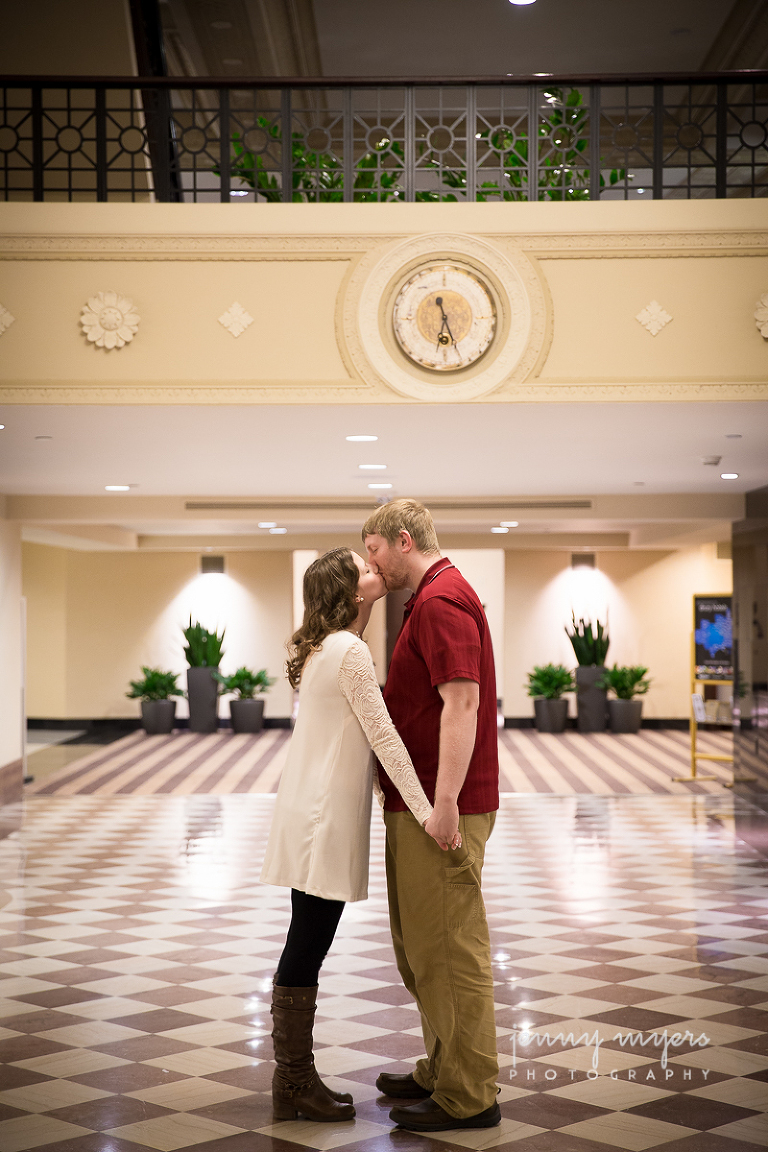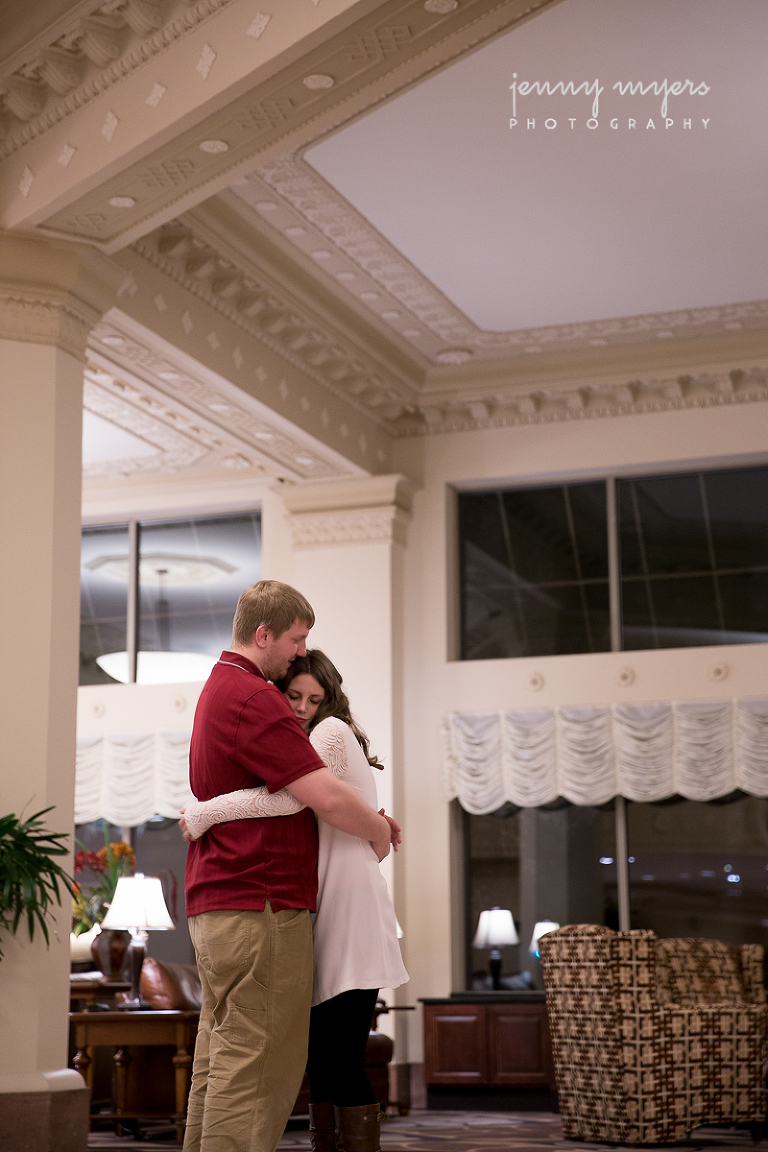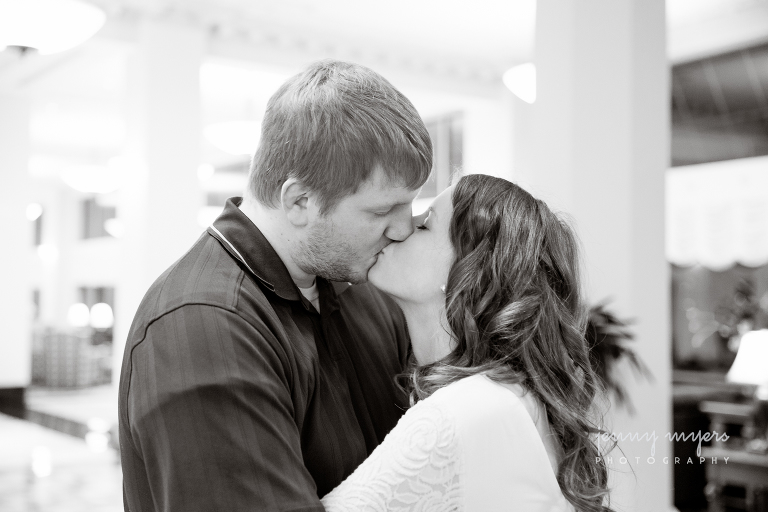 Interested in booking Jenny Myers Photography as your Engagement and/or Wedding Photographer?
See more information on the Wedding Photography Page.