10. Get my Motorcycle license

Number 10 on my bucket list is one that I am thrilled to check off. Riding a motorcycle is something I have wanted to do for over 10 years! I'm really proud of this accomplishment, and even though I've been riding for almost 3 weeks now, I'm still smiling about it. The newness hasn't worn off, and it feels awesome.
I remember the first time I rode as a passenger on a motorcycle. The only instructions I was given were to lean with corners and curves. I think that was a little bit scary for me. However, it didn't take long for all of the other elements of being on a motorcycle to take fear's place. So many of your senses come alive on a bike… you smell everything (I suppose this is good and bad!), you have the freedom to see without a windshield in front of you. My favorite thing is feeling the cold pockets of air when you pass a low area or a lake…the temperature drops 10 degrees on you for 3 or 4 seconds before riding out of it. Most of all, there is freedom on a motorcycle. It feels so good, and it's a feeling that you just can't explain.
I was determined (and in all honesty, nervous) to get my license this summer. For the last decade, I have been pregnant and/or nursing and taking care of babies. Since my kids are a little older now, I finally felt like this was the right time to accomplish this goal. It is not my intent to be boastful, but I want to say that I am very proud of myself. I have worried plenty about the nay-sayers and what people will think of me. I'm not an idiot, and I know that riding a motorcycle involves risk and can be very dangerous. But overcoming these fears, and ignoring the negativity to accomplish this feels like a million bucks (I definitely use that loosely, as I have no earthly idea what a million bucks feels like…but you know what I mean!).  And if you have something negative to say anyway, I'll just tell you to use your words to talk to the Good Lord about it and pray for my safety.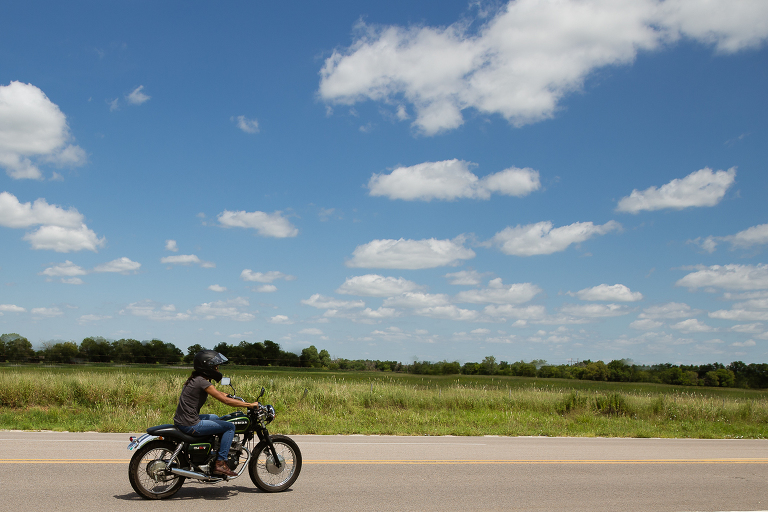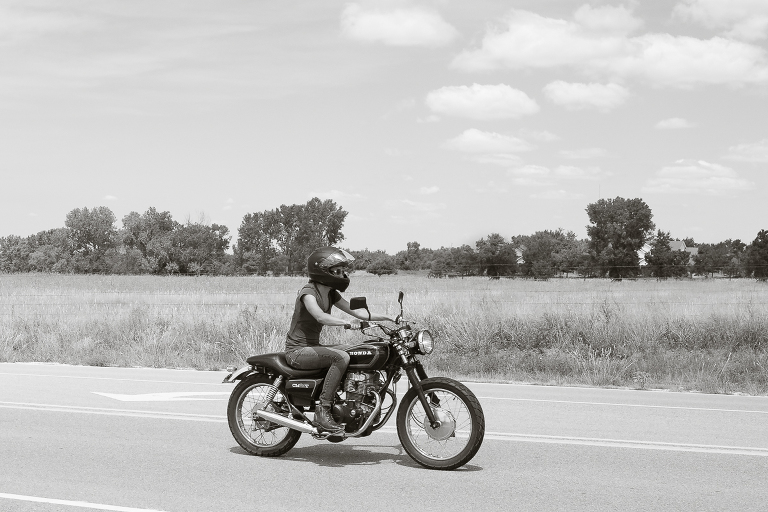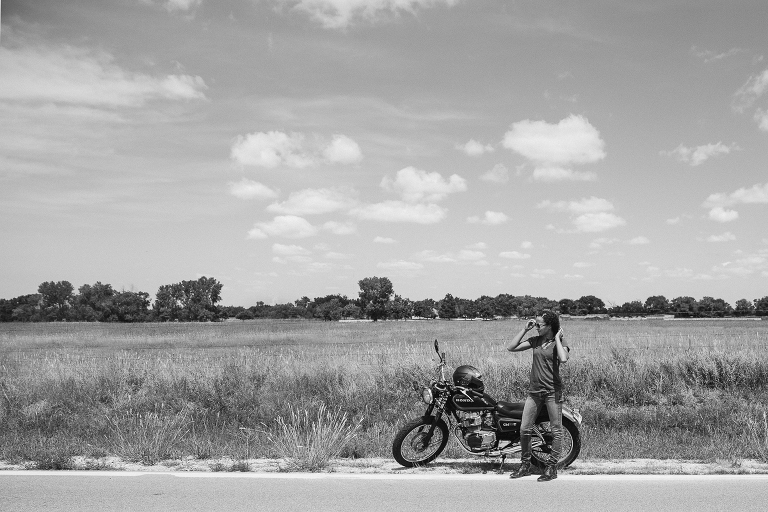 I also need to thank Alison, my riding buddy, for taking these pictures. She has been monumental in this process with me. We took the class together and came out with perfect riding scores. She's encouraged me, I hope that I have encouraged her- and it's awesome to have a friend to talk shop with about it. And a note to my mother and my concerned aunts: I will wear my helmet all the time– unless of course I just need that extra bit of freedom feeling. 🙂 But that's only like once in a blue moon!