One of my favorite moms is a mom you've seen around here before. Emily is a good friend of mine and I have had the privilege to be a photographer for her family many, many times. I hadn't photographed her yet for my project, so we set it up earlier this summer. My goal for this project is to have variety and feature many different attributes of motherhood, so we decided that Emily giving her son a haircut would be just the thing. An awesome thing about Emily is that she is a money-saver! Wherever she can clip a coupon or do the job herself, she does it, and she does it well. It only makes sense for her to provide haircuts for her family- something I wish that I could do!
These pictures featuring motherhood are so dear to my heart. All of these moms that I'm photographing for this project are so beautiful and unique in their own way. In the 15-20 minutes I'm with them, I get glimpses into the love they have for their kids, and the sacrifices they make to give their best to them- it's a privilege I am thankful for!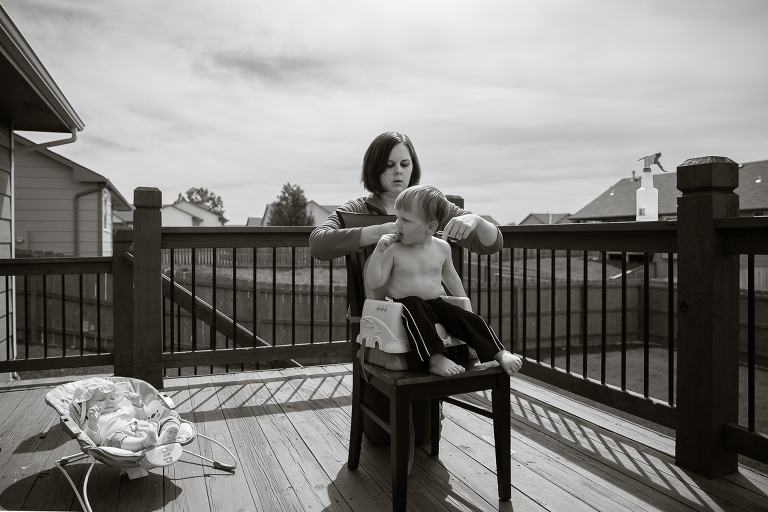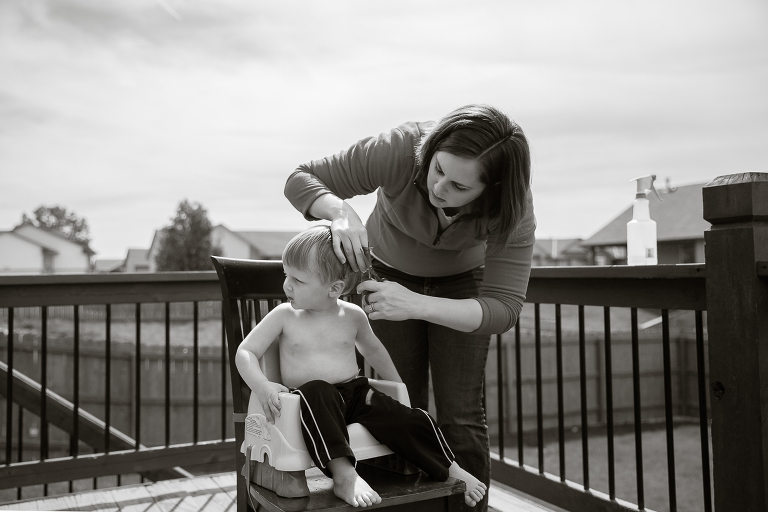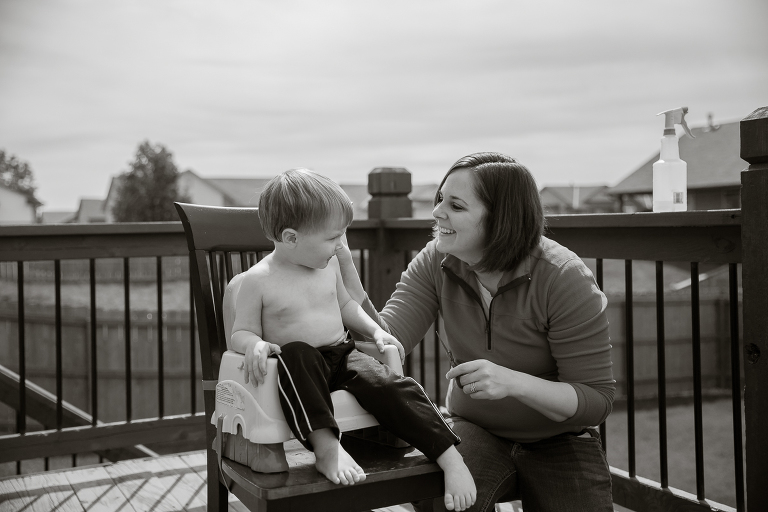 If you're interested in know more about my project or being a part of it, please see more information here.