I wanted to show you a quick idea of how I edit my photos. I really don't do a whole lot of editing as I like to keep photos as natural as possible, keeping colors and skin tones as true to what the scene really was at the time. Enhancing may be the best word to use when it comes to my editing.
Below is a picture from a recent shoot at Botanica. The original is on the left, the final product is on the right. In my opinion, the original really didn't need a lot done to it. I really try to get everything right in camera so I don't have to spend a lot of time later on the computer fixing exposure or color problems in the images. The enhancements I did included deepening the blacks, reducing the highlights a little bit and boosting the color in her jacket. I moved the temperature slider to warm up the photo and I also added a little bit of a vignette (darkening the edges of the photo) to make the subject come forward and stand out a bit more. She had a couple of scrapes on her face from a fall the week before, so I took those out as well. Just a basic and quick edit, but I think it helped enhance the photo really well!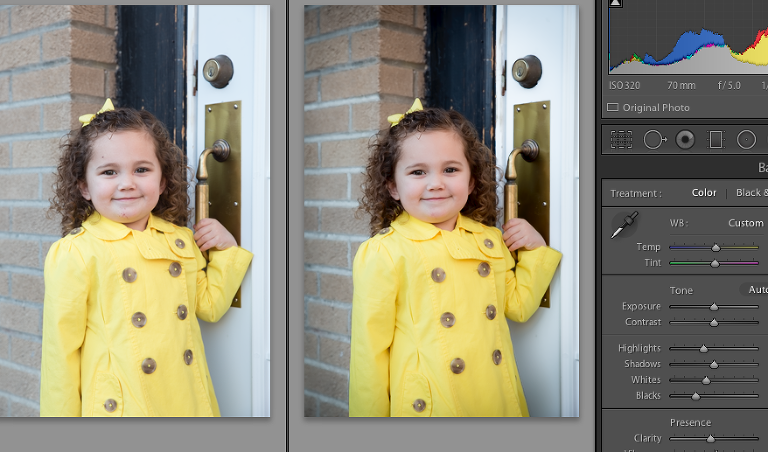 Interested in booking Jenny Myers Photography as your portrait photographer? Visit the contact page for more information.