If I added up the number of pictures I took in a year, it would be in the thousands. Maybe that's a lot to you, maybe it's not- it's all relative. A few posts back, I went through most all of the photo sessions I had taken in 2017 and selected my favorites. I definitely have ones that I love from those selections, but my absolute favorite from 2017 is a personal photo that I took.
In July, I took a trip to Fresno, California to cross an item off of my bucket list and see the giant trees in the Sequoia National Forest. It was an incredibly spiritual and memorable trip!
Lodging was at various Airbnb's, and one of the houses was also a horse ranch. This lady and her partner were generously kind hosts, and this particular afternoon, she shared stories of her life. Her name is Dink, and I took this picture without asking her permission. Initially, she froze up and smiled for my camera. After I told her to relax and pretend I wasn't there, she eased up and kept on with her story.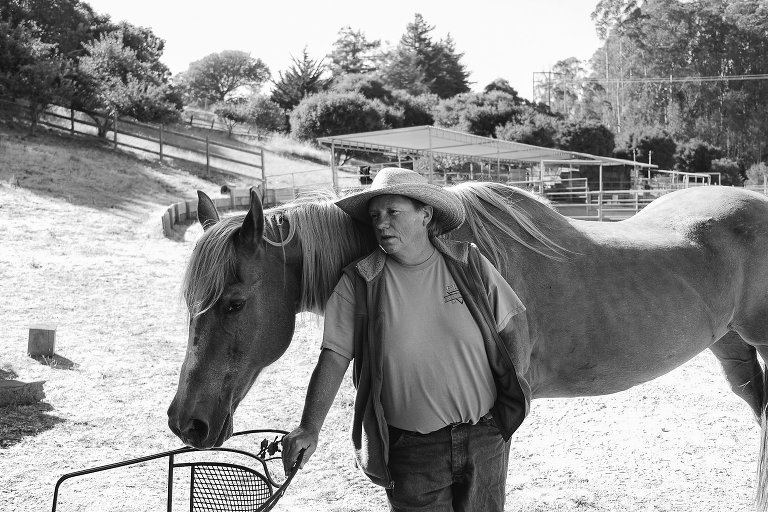 I love this picture for the memories behind it, and also for the reminder of the fact that everyone has a story that they want to tell. If you can sit with someone long enough to get past face value, you can know there are a lot of interesting people out there with great stories to tell. It challenges me to make my own experiences. I want my life to be full of stories, scars, miles, dust, wrinkles, ticket stubs, and tons of photographs to visually tell those stories.
Interested in making photographs with me in 2018? Contact me here.