A simple wedding, but classy as heck.
Small and intimate, but full of memories with family and closest friends.
Reverent and serious, but the party of the year.
Non-traditional, and we get the job done.
For real. Throw tradition out the window for a sec. Put aside all of the conceived ideas of what weddings should be and hear me out on this.
You're about ready to commit the rest of your life to the person you love.
Do every single minute of it together.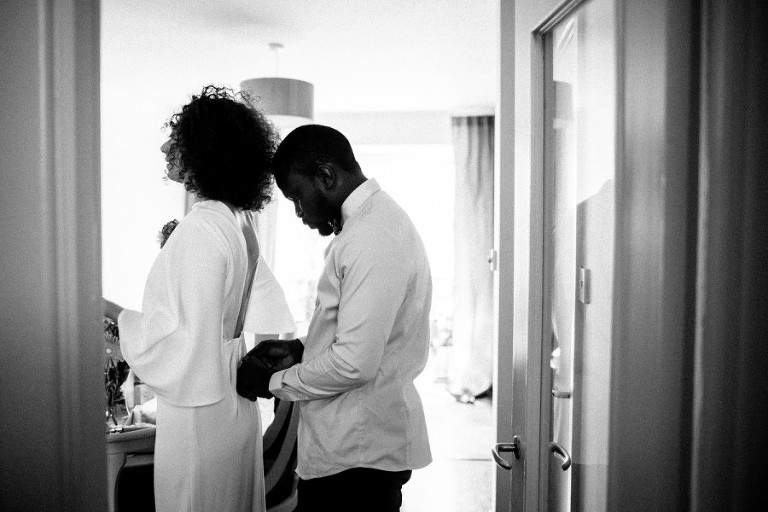 David McClelland
What if you started your day together with breakfast at a diner or coffee at your favorite coffee shop?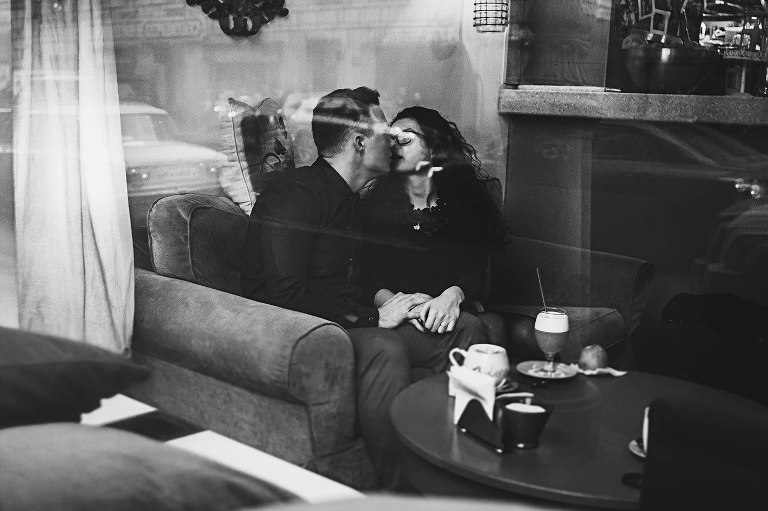 You'd have time together, just the two of you to focus on each other. Remind your person why you've chosen them. Intimate conversation with your soon-to-be-spouse to get focused on what your day is really about, and making memories along the way.
Put tradition aside and get ready together. He'll zip up your dress, and you'll straighten his tie. Give his butt a squeeze before he slips on his pants. He can smell your neck as your spritzing on your perfume. He can bend down to help you buckle your shoe. Remember, this is about making memories together. Your wedding day. You both are seeing a part of each other on the best day of your lives that you'd never get to see otherwise.  You get the first looks. You get every smile. Every butterfly in the pit of your stomach. Every laugh. You're together.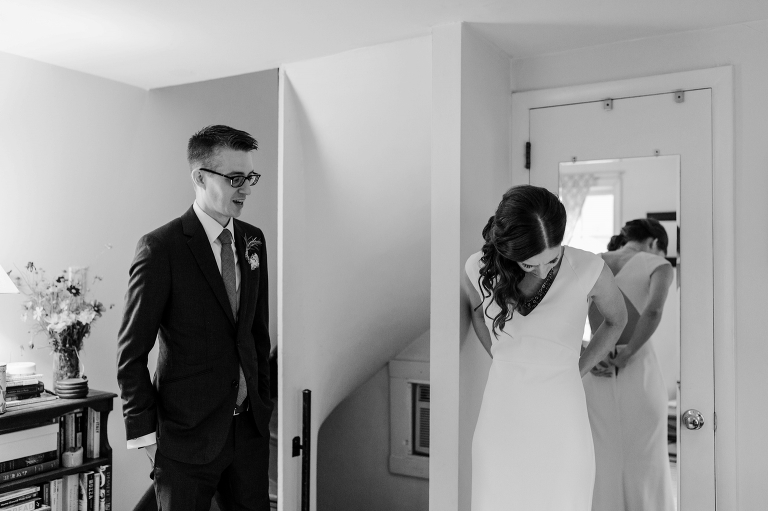 brittneyraine.com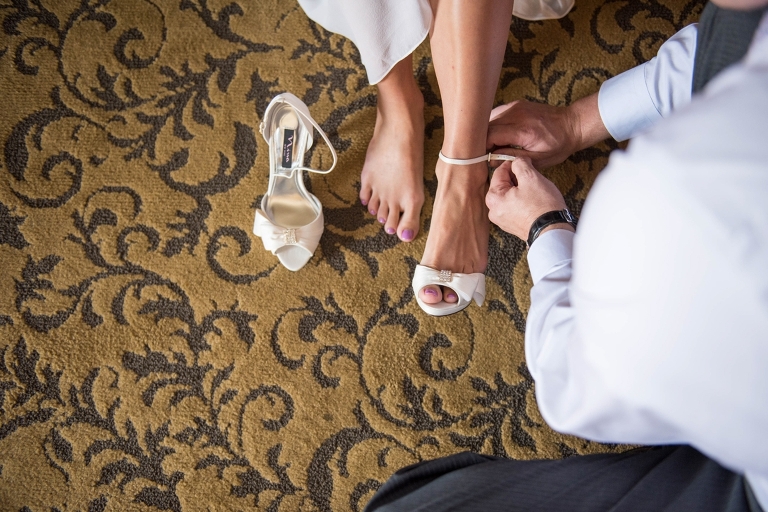 melissasigler.net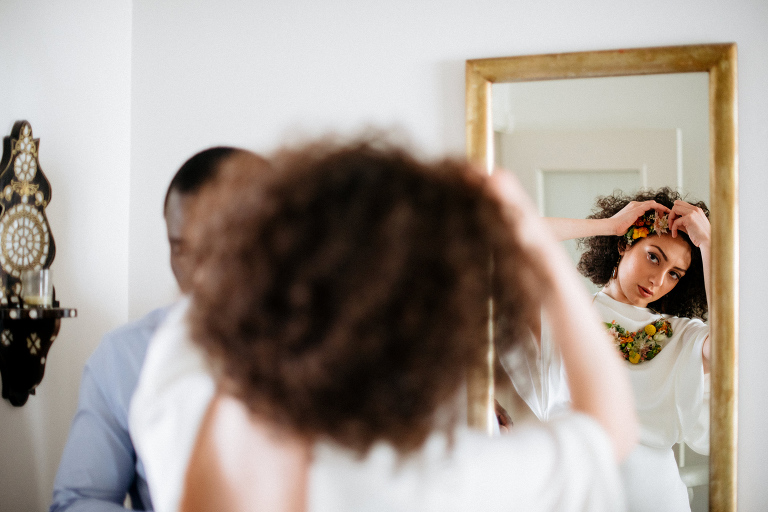 David McClelland
You can travel together to your wedding site. Nothing is rushed, because you're not on a minute-by-minute timeline. (The party won't start until you get there anyway.) This day is about you and your partner, and your goal is to take your time and soak in every minute.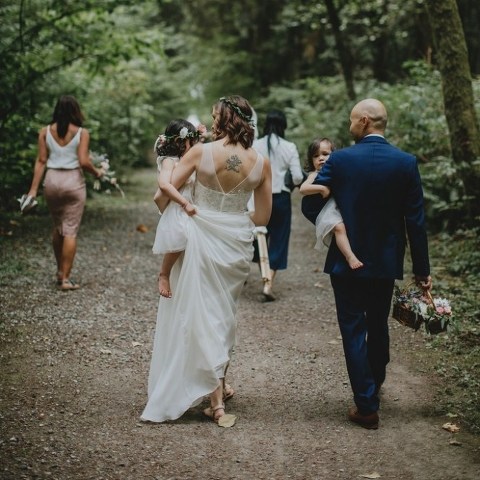 ohmyviolet.com
Maybe you're getting married in your backyard, in a vintage style City Hall, a small chapel, or a restaurant courtyard.
The focus is on the marriage. You're happy because you're together.
Your family and friends have trickled in to hear your vows and witness your intimate ceremony. You say, "I do," exchange rings, and kiss. The excitement is huge, and it's been memorable. Not to mention the stellar party around the corner with your family and friends that will include gourmet pizza, wine, and the most beautifully decorated wedding cake.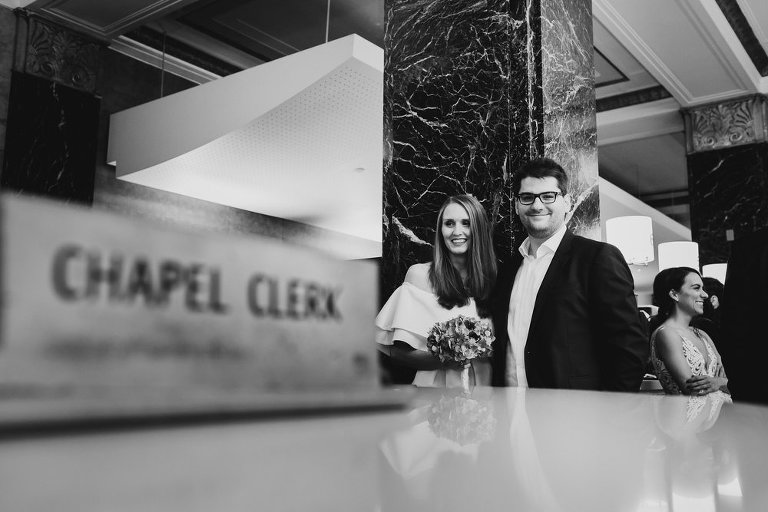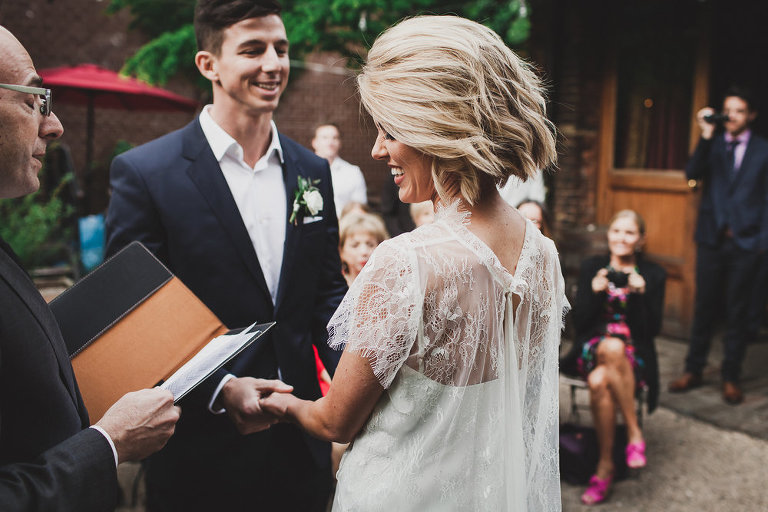 weddingsbyelvira.com
Spirits are high and laughter is abundant as the celebration continues into the night. Your wedding day has been purposeful, meaningful, and you've done it with the ones you absolutely couldn't do life without.
————–
As a photographer, I want to document this. I've photographed numerous weddings and I've loved the uniqueness of each one. If there's a bride out there in which the above description and vision of a wedding appeals, please contact me. I believe a wedding like this could be really special, and I'd love to photograph it.
If you're a bride who feels more comfortable with tradition but is most interested in making memories, contact me, too! I have a passion for taking pictures that tell a story because of emotion and character. The setting and route will always vary, but a desire for authenticity is the thread that I will always aim for in my work.
Interested in booking Jenny Myers Photography as your wedding photographer? Contact here.
SaveSave
SaveSave
SaveSave